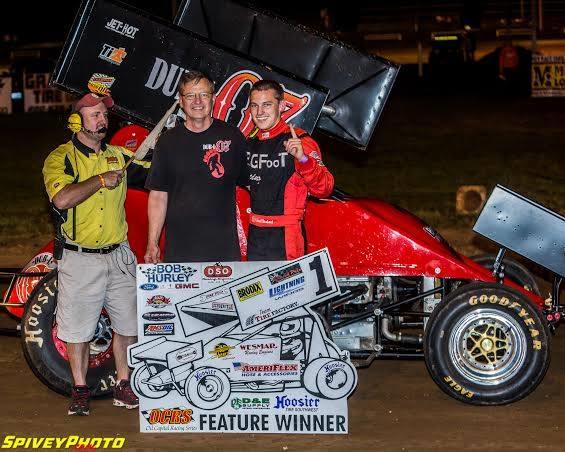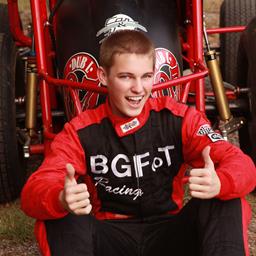 10/26/2014
Michael Bookout
---
An Incredible 2014 Season for Michael Bookout
Michael just completed his third year of racing and it was an eventful one. As the season started, expectations were that the team would compete in a majority of the OCRS races and possibly a race in another series; the focus would be on finishes instead of season points. Scheduling conflicts, loss of motor, and a catastrophic wreck, limited the season to just 13 of the 22 OCRS events.
Of those 13 races, only five of them had the sprinter competing and finishing the "A" Features without a wreck, blown motor, or technical issue with the car (loss of brakes, jumping out of gear, or throttle issue). What was amazing though, was the record of finishes in those five competitive races. Finishes of 1st, 3rd, 5th, 5th and 12th were recorded. The first "A" Feature win!! Four "Top 5" finishes! Out of five! The previous two years of racing combined saw one "Top 5" finish. The trajectory of improvement for the Michael and the BiGFooT team gives inspiration and motivation for a competitive 2015 season.
Michael represented the BiGFooT team well and has progressed amazingly during his first three years of racing. Thanks go out to all that made this season possible and a special thanks to Mike Stewart for his mentorship and a powerful motor.
---
Submitted By: Robert Bookout
Back to News