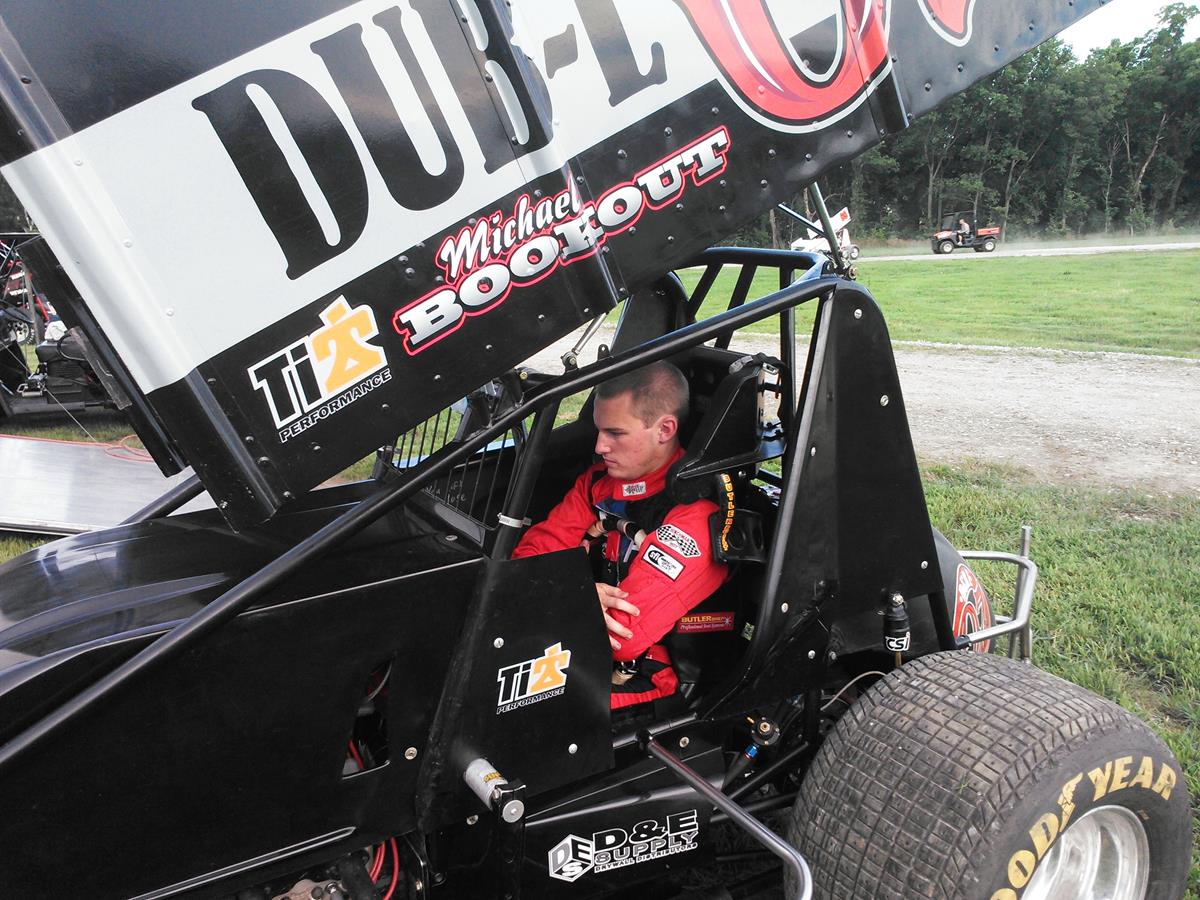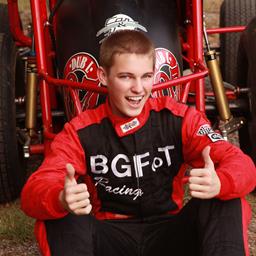 ---
Michael Bookout Climbs to Top Ten of OCRS Season Standings
The OCRS began a stretch of three consecutive double-header weekends with events in Humboldt, Kansas, and Salina, Oklahoma, this past weekend. The associated picture is of Michael deep in thought prior to the first race of the weekend.
The "A" Feature event at Humboldt was not without action of fast racing, brushes against the wall, and a wreck or two. One of the wrecks happened just in front of Michael as he was powering through turns 3 and 4; unable to avoid the spinning car just in front of him, contact was made resulting in damage to both the front and top wings of the car. The Finish Line Coatings, STK powered sprinter was able to restart and finish the race, with Bookout claiming a 12th place finish.
Saturday night's action at Salina saw heat indexes exceeding 110 F, a typical racing night in the heat of the Oklahoma summer. Expecting a DRY SLICK track, the Dubl-07 sprinter's feature set up was ready for such a track. However, the track took rubber during the early laps of the race, making it a challenge to compete effectively. Bookout, fighting the tight set up at the high speeds of the Salina track, was able to finish the night in the 15th place slot in the "A" Feature.
The finishes of the combination of the two nights of racing action was enough to move Michael Bookout to 10th in the season standings. Despite not competing in two of the OCRS events and with a strategy of not focusing on point racing, it is a season and career high place in the season standings.
---
Submitted By: Robert Bookout
Article Media
Back to News