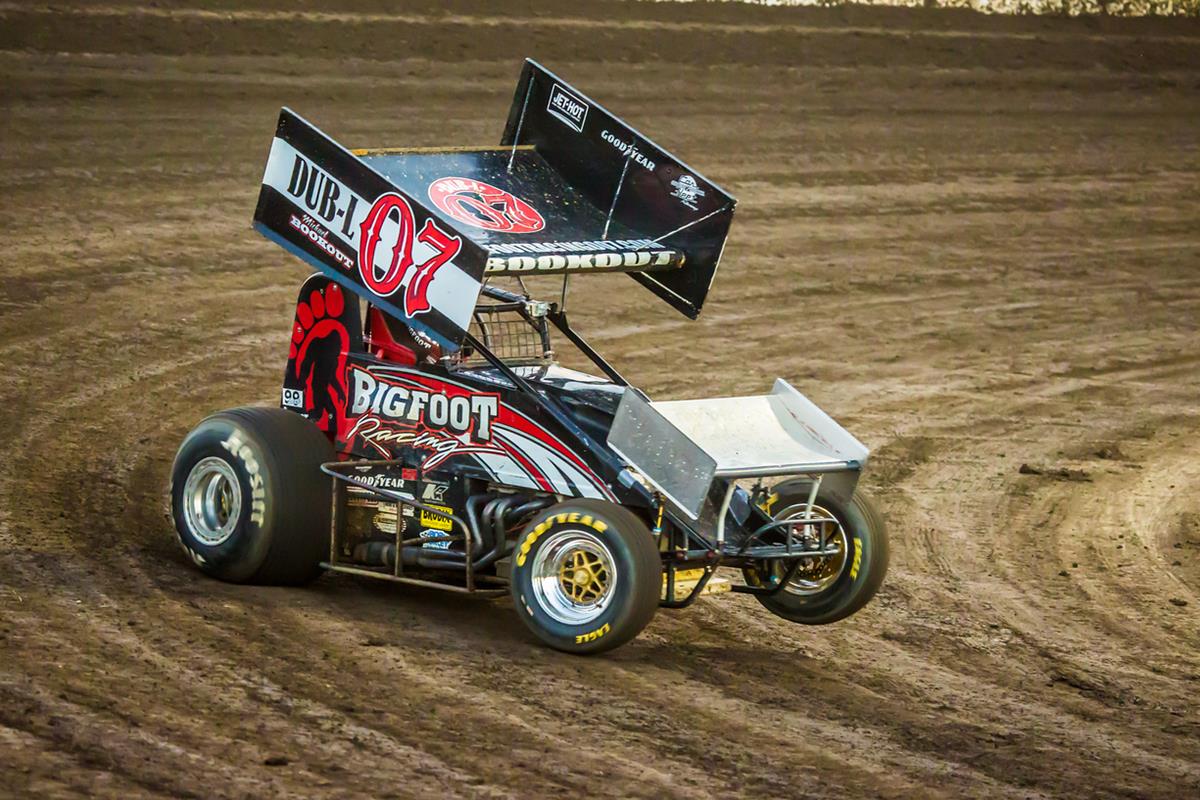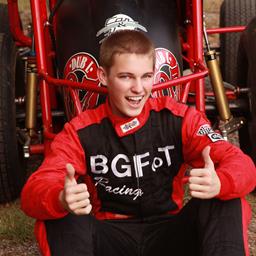 ---
Michael Races to a 3rd Place Finish in the Final OCRS "A" Feature of the Season
The final race of the 2014 OCRS season took place on a cool autumn evening at Osage Casino Caney Valley Speedway. As the sun was setting and the temps cooling down, action on the track was heating up. Michael drove the BiGFooT sprinter to a 4th place finish in the heat race, good enough to qualify for the "A" Feature.
When the green flag dropped for the "A", Michael tucked in behind eventual winner, Kenneth Walker, for the second place position. The first several laps saw intense competition for the lead between Walker and Bookout. As the race wound down, the same intense competitive action took place between Michael and Johnny Kent. Kent was able to pass Michael with two laps remaining, with Michael finishing third, his second best "A" Feature finish of the season and of his career.
On a night in which the track was extremely dry and slick (and took on a little rubber towards the end) and in which several cars spun out because of the conditions, Michael kept the car smooth, fast, competitive and racy. The Mike Stewart powered engine in the Jet-Hot High Performance Coatings, Ti22 Performance and Champion Brands Lubricants sprinter was awesome.
With the heat race win the previous week and the 3rd place finish in the "A" Feature this weekend, it was a high note to end the season on. The good night of racing propelled Michael up three positions in the final standings, resulting in a finish for the year of 15th place.
The BiGFooT Team "THANKS" Michael for representing the team with honor, integrity, and spirit. His passion, competitiveness and sportsmanship are an asset not only for the team but for the series as well.
Over the next few weeks, look for news and press releases highlighting the 2014 season and information about the 2015 season.
---
Submitted By: Robert Bookout
Back to News